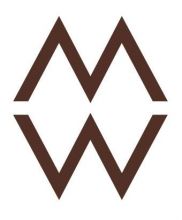 Reno History Museum Highlights Life of Wilbur May
The Wilbur D. May Center is situated within the beautiful Rancho San Rafael Regional Park — a year-round destination for people of all ages. The Reno history museum highlights the adventurous life of Wilbur May. The gallery features a collection of rare and exotic artifacts from over 40 trips around the world. Learn about Wilbur's 2,600-acre Double Diamond Ranch in South Reno, famous for its Black Angus cattle and race horses. Get a glimpse into the big game hunting years of the 1930s and 1940s in the trophy room, which features a stunning collection of taxidermy. Host an event in the museum.
Reno History Museum Features Arboretum, Gardens
The Wilbur D. May Arboretum and Botanical Garden at the Reno history museum is 23 acres of flowers, trees, rock gardens, waterfalls, gazebos, wetlands and ponds. 13 acres serve as a living plant museum with over 4,000 native and adaptive plant species on display. The garden averages only four to eight inches of precipitation annually and has a growing season of less than 120 days. Self-guided tour maps are available, and horticulturists are around to answer questions. The Wilbur D. May Center and Reno history museum also hosts a number of special events throughout the year, including art classes and shows, lectures, tours, musical performances and holiday events. Host an event in the Arboretum & Botanical Garden.