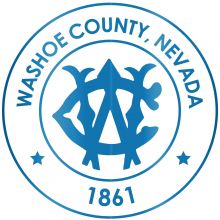 Washoe County is located along the eastern slopes of the Sierra Nevada Mountains in western Nevada. The county covers 6,600 square miles in the northwest section of the state, which borders California and Oregon. Our population of approximately 410,000.
Recreational activities abound, including skiing, fishing, lakes and hiking, all within minutes of the metropolitan area. Citizens enjoy cultural events, quality public schools, and excellent public services. 
Washoe County's climate is mild, with 300 days of sunshine per year yet still a full range of the four seasons.