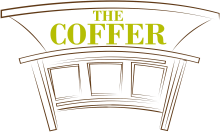 Retail Store in Sparks, NV
The Coffer Store in Sparks, NV provides an eclectic variety of products from new to gently used. Some of our more popular items are Pokémon cards, Funko Pops, anime figurines, video games, comic books, collectibles, toys, electronics and overstock items.  Stop by to see the gold mine of products and good deals.  
We took our name from an old French word for a box that holds valuables.  True to our name, we have our inventory constantly rotating, so you are sure to find little treasures each time you come.  Stop by or check our Facebook page to keep up with our most current sales!