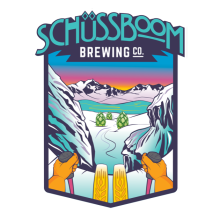 Craft Brewery in Reno, NV
Schussboom Brewing in Reno, NV offers an incredible assortment of small batch craft beer brewed on site, with more than twenty taps to choose from. Each visit expect to learn something new about craft beer and try a new style you may have never heard before! Don't know where to start? Schussboom's experienced team of certified beer servers are happy to help with recommendations. If you're not a beer drinker, then the variety of wine, spirits and specialty cocktails is something that also leaves people coming back for more. 
Don't leave before trying their artisan pizzas, wings, and salads. This spot is also known for their mouth-watering short rib poutine. A great place for large parties, in a relaxed, Apres ski atmosphere—the perfect go-to spot on the way back from Mt. Rose Highway, they make it easy to chill with communal tables, a rooftop deck, and easy ordering. Indoor and outdoor seating is available.