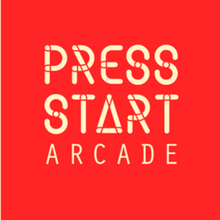 Press Start at this Reno Bar
Press Start Arcade Bar, located in Midtown Reno, is more than the average bar. This Reno Bar (or "barcade") not only has drinks but also has an array of new and classic arcade games and pinball. Press Start Arcade Bar has Reno's largest collection of lost games and is the perfect place to get your drink on and bring back some childhood fun. 
Game Out at This Reno Arcade 
Press Start Arcade Bar is a game lover's paradise. This Reno bar and arcade can bring the joy of gaming to basically anyone. Whether you grew up on pinball and PacMan at your local arcade, or you're just looking for a new nighttime hobby, Press Start Arcade Bar will be your new favorite spot.  
Selection is Key at this Reno Bar and Arcade 
Press Start has a vast selection of craft beers and a full bar!