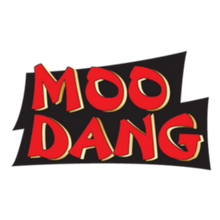 Thai Restaurant in Reno, NV
At Moo Dang, you're sure to find a dish you love. This Reno Restaurant has quality food and a diverse menu full of classic Thai favorites. Our Moo Dang Red Roasted Pork is made in-house with our own special recipe, is featured in many of our special dishes, and can even be added to your favorite dish. 
Reno Restaurant Gives Options
This Reno restaurant offers several choices of meat in their stir-fries, choice of noodle types, and a variety of soups, salads. This adaptability enables guests with restricted diets to choose easily. 
Reno Restaurant is Family Owned 
Moo Dang's chef Vipawan learned the art of flavor from her mother and brings the tradition of her ancestors with her. This background combined with new techniques have given Moo Dang a unique execution of Thai cuisine.