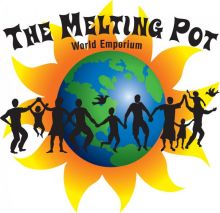 Men & Women's Clothing • Unique Festival Wear • Cool Accessories • Novelties • Art • Home Decor • Tapestries • Incense • Candles • Jewelry • Smoke Shop
Radical Ritual
In 2018, Burning Man will explore I, Robot with this year's art theme. I, Robot will focus on the many forms of artificial intelligence that permeate our lives; from the humble algorithm and its subroutines that sift us, sort us and surveil us, to automated forms of labor that supplant us. Are we entering a Golden Age that frees us all from mindless labor? Everything, it seems, depends on HMI, the Human-Machine Interface. In a world increasingly controlled by smart machines, who will be master and who will be the slave?
The Melting Pot is your door to this world. Come discover, explore and prepare.
Counterculture Since 1996
The Melting Pot World Emporium & Smoke Shop has been keeping Reno real for two decades. Voted best clothing boutique and best place to shop for Burning Man by the Reno News & Review readers poll year after year.
Locally owned and operated by the husband and wife team of Eric and Monique Baron. The Melting Pot takes pride in strong ties to the community and supports the performing arts as a ticket outlet for many of the best local shows and performances in the Reno-Tahoe area.