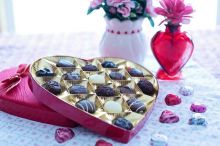 Last week I talked about getting out and about and taking a walk. Fresh air, exercise and all that jazz. Good, clean living. And it was all with the ulterior motive of feeling less guilty about this week's post. Because now we're ramping up toward one of my favorite celebrations of indulgence, Valentine's Day.
Some would have you believe that the focus of this holiday is romance, but for my money, it's all about the candy, second only to that autumn orgy of sweets known as Halloween. Sure, the flowers and hearts are nice, but without some chocolate or other yummies to go along with it, who really cares?
Photo: Pixabay, photo by Jill Wellington
Lucky for us and unbeknownst to many, Reno is a hotbed of opportunity for the candy enthusiast, so there's no excuse not to put together a nice, tasty gift package for the object of your affections. (Even if – or perhaps especially if – that object happens to be yourself!)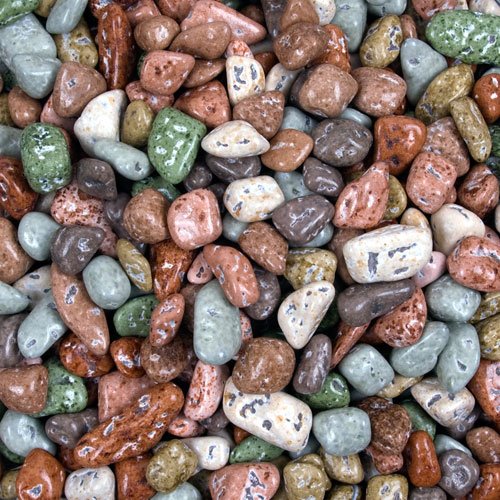 At the top of the list is Kimmie Candy tucked away over by the airport. The Jelly Belly people over the hill toward the Bay Area have nothing on Reno's own hometown candy factory, where you can take a free factory tour, enjoy free samples and then hit the gift shop. I particularly like the ChocoRocks because they look like, well, rocks. Made out of chocolate. The name kind of says it all.
Visitors and even some locals are surprised to learn that there is, for all intents and purposes, an underground city located beneath the hotel and casino of the Grand Sierra Resort. Movies, bowling, shopping – I mean a person can seriously get lost down there. Among the businesses is one modeled on the old-time penny-candy stores of yore – but given that this is a tourist destination, don't expect to pay penny-candy prices at Grand Sweets and Treats.
Photo: ChocoRocks, Kimmie Candy Facebook
Across town from the Grand Sierra, over near the Riverwalk District and down toward Idlewild Park, you can switch gears from penny candy to gourmet chocolate. Dorinda's is a family business that specializes in hand-crafted and all-natural sweets, some of which have been enjoyed by none other than former Secretary of State Hillary Clinton.
You know that cool old post office in the downtown area, the one that got a makeover into a hip new business venue? Well, one of the shops in the Basement is Sugar Love Chocolates. Talk about living the dream – these folk teach classes in making chocolates, have a cafe on site and are pulling in awards hand over fist.
Also in the Midtown area is another family-run chocolate business, the Sierra Nevada Chocolate Co. In addition to a coffee shop and retail store, they offer a catering menu that includes an Office Celebration Platter designed to serve 40 people. Oh, wait. We've only got a half-dozen people here in the office? I guess we've got no choice but to force ourselves to eat a few more chocolates. The sacrifices we make for our careers, am I right?
Photo: Sugar Love Chocolates, Facebook
If you keep heading south, you'll run into Sweet's Handmade Candies. The original Truckee location was so popular that they opened up another here in Reno. As the name indicates, they have a wide selection of chocolate, fudge and other products made by hand, and you can even get them already perfectly packaged for gift giving.
I'd be remiss not to mention the family-owned and -operated Chocolate Nugget Candy Factory in Washoe Valley and its other location where they make their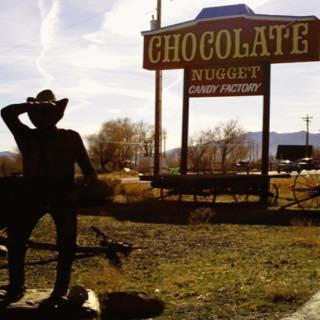 chocolate, north of Carson City toward Virginia City. It's a fun and friendly candy store, and how can you not love a place that has a statue of a giant prospector in the back yard? If you're a tourist or a newer resident to the area, be sure to get off the new 580 freeway and take the old 395 highway between Reno and Carson City in order to experience this taste of old Nevada.
Photo: Chocolate Nugget Candy Factory, Facebook
I know there are other candy stores here in the Truckee Meadows and I know I probably overlooked your favorite. The good news is that this crazy new thing called social media allows you to correct my oversight with the touch of a button. Take a minute and let me know where YOU like to go for your Valentine's candies. After all, what's a few extra pounds between friends?