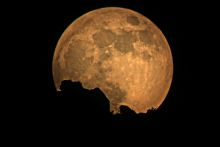 Ah, Reno. Icon of the Wild West, complete with rodeos and casinos and deserts and mountains and wild horses. It's one of the few places where I can wear my cowboy hat out in public and not draw too many odd looks. But did you know that Reno is also a hotbed of science-fiction activity? It's true! Even though most of the sci-fi attention in Nevada gets directed to Area 51 down south, the Biggest Little City has plenty of SF bona fides all by itself. Photo at left: National Park Service
In fact, we even played host to the 69th World Science Fiction Convention back in 2011, which is a pretty big deal, because cities have to bid for the right to be the site of this annual fan-based gathering. It brought some big names from the world of science fiction into the convention center, such as George R. R. Martin. And if you don't recognize his name, you most likely do recognize the television show that was based on his books, a modest little success known as the Game of Thrones.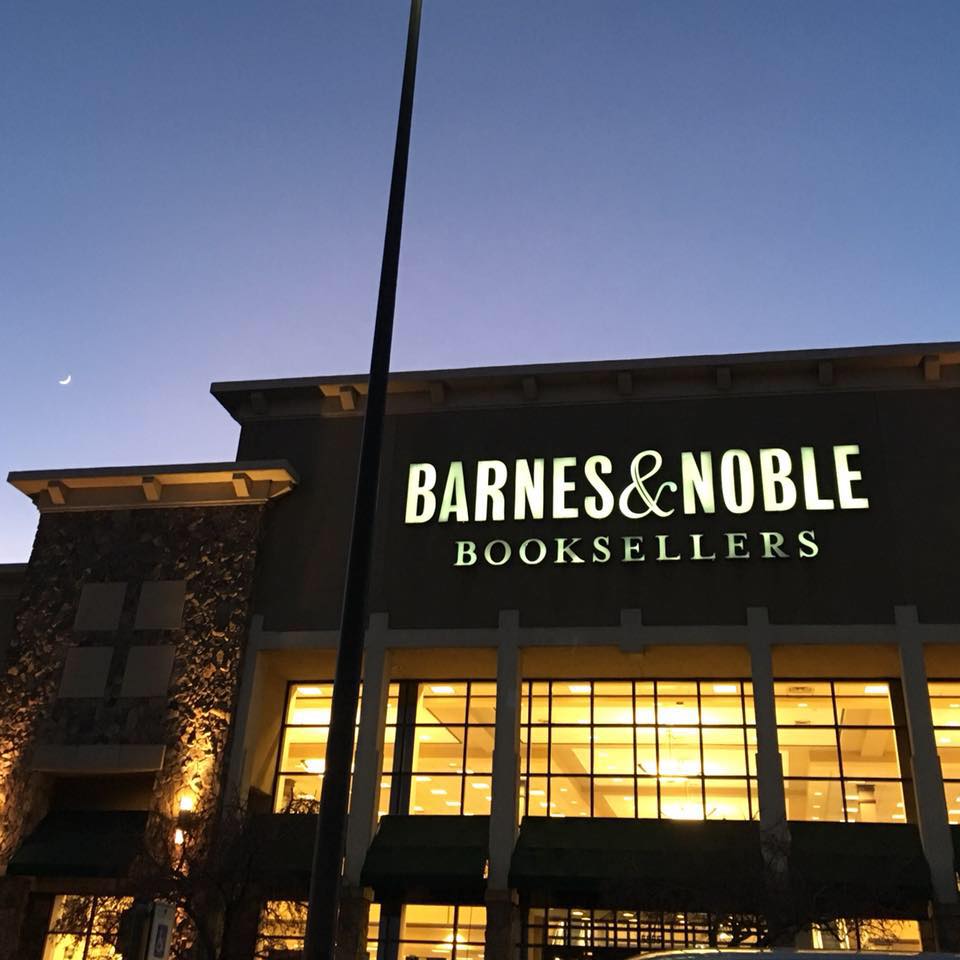 As far as writers go, we can also lay claim to a pair of winners in the L. Ron Hubbard Writers of the Future contest just a few years ago in 2016. It's an annual writing competition designed to discover and nurture SF authors early in their careers, and Reno's own Christoph Weber and K. D. Julicher were on hand at the Barnes & Noble shop in the middle of town to sign copies of Volume 32, in which they each penned an entry among the 13 winning stories. Photo at right: Reno Barnes & Noble, Facebook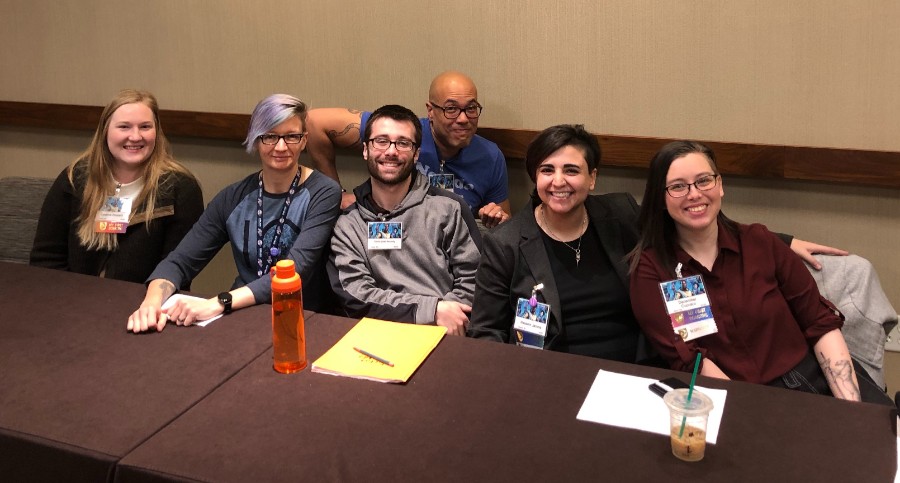 Don't be surprised if Reno soon has several more authors who end up winning competitions, awards, book deals, movie deals and all that sort of thing. Up at UNR, they've got an MFA program being shepherded by David Anthony Durham, an author and educator with a list of accomplishments that'll knock your socks off – literally, I'm sitting here looking at bare feet right now. Durham is making waves in the world of fantasy and science-fiction literature. While the rest of us were pitching woo with our sweeties this past Valentine's Day, Durham and a group of graduate students from this genre-friendly academic program flew out to Boston and performed readings of their works at Boskone 57, the longest-running science-fiction convention in New England. For the record, the whole pack of them (Leanne Howard, Danielle Mayabb, D. James Kennedy, David Anthony Durham, Naseem Jamnia and December Cuccaro) did us proud. (Get it? "Pack" of them? UNR?) Photo at left: Ira Townsley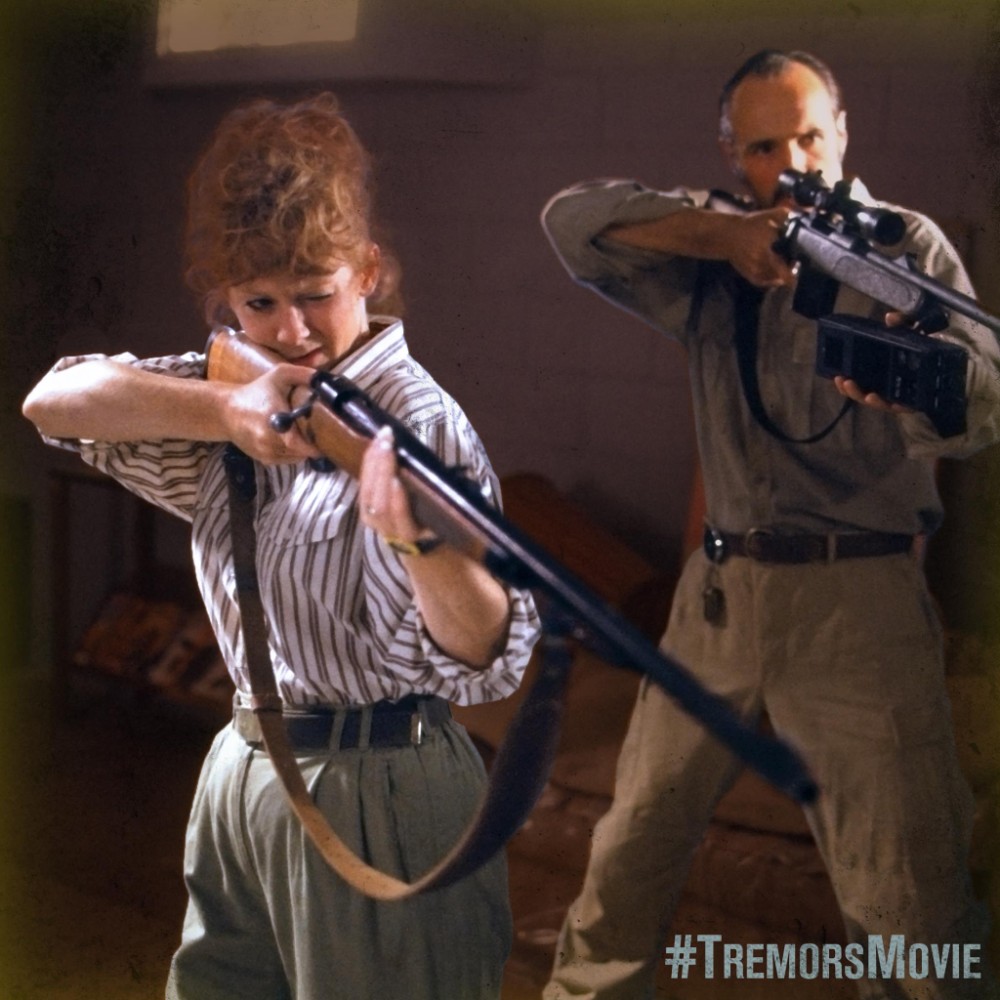 And I just can't let this topic go by without mentioning the movie Tremors. Aha! you say. That sci-fi horror film is set in Nevada, but not in Reno, you say. And that is true, but just hear me out. One time Reba McEntire was in town, not to perform, but to promote her line of clothing at the then-newly opened Dillard's department store located in South Reno's Summit Mall. A reporter covering the event (OK, yes, it was me) brought up the movie and asked her to comment on it. She noted that making it was "a lot of fun!" And that, my friends, is why it is legitimate to mention this movie in a blog post about Reno. Photo at right: Tremors Movie, Facebook
If you've got more entries for the Reno-Science Fiction connection, let's hear about them. Send in any info about comic conventions and such, too (I'm looking at you, High Desert Steam!), because that's a whole 'nother post that we'll be getting to at some point.