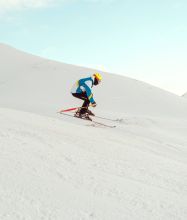 Skiing in Nevada? That's right. Reno skiers have a lot to take advantage of by climbing up the snowy and forested Highway 431, also called Mt. Rose Highway. 
Passengers on this Nevada Scenic Byway will enjoy impressive views over Lake Tahoe on their way to three ski areas with fewer crowds, affordable skiing, local energy and a range of terrain for all skiers.
Sky Tavern
Sky Tavern, the first resort that cars pass, is operated jointly by ski management and the City of Reno to promote youth ski development. It's a complete nonprofit and staffed almost entirely by volunteers who give their time as professional ski instructors and ski patrol, lift operators, parking attendants and kitchen helpers. It is an incredible place for families to pick up skiing at one of the most affordable rates anywhere. Membership includes two-hour lessons weekly for eight weeks, which is unquestionably the best regional value for learning to ski.
More than 125,000 locals have experienced their first skiing at this Reno phenomenon. Coached ski programs teach all levels of skiing development, youth racing and freestyle techniques. A successful adaptive skier program also teaches students with cognitive, physical or sensory accommodations. Children get a grassroots opportunity for well-coached ski racing without the massive fees at larger resorts. 
Benefits also include truly belonging to a ski community. Members are invested in the place more than skiers at any for-profit resort. Many volunteers have continued for multiple decades, and a young skier will often practice at Sky Tavern for several years before exploring other resorts' different terrain. Entering skiing as a resort insider is a special and unique privilege that Sky Tavern caters to well, while reducing physical, mental and financial barriers to the sport.
Photo: Learning to ski at Sky Tavern. Photo courtesy of Sky Tavern Facebook
Mt. Rose Ski Tahoe
Two miles away at the highway's peak is Mt. Rose, with the highest base area of any resort in the region, good proximity from downtown Reno and terrain for any skier. Some of the most time-flexible skiing in Tahoe happens here, being less than 25 miles from both Reno and Tahoe's Incline Village. People can ski for a quick hour or two without taking up their whole day or stay longer than at any other local resort this size thanks to extended hours of operation. 
Mt. Rose has three different types of terrain that combine to make a well-rounded resort experience for any skier. Beginner terrain is welcoming with more than a dozen trails for early learners. Ride the Slide Bowl zone for east-facing intermediate terrain and tree skiing. The Chutes zone is a different thing entirely, with more than a dozen steep vertical drops that are respected by even the most advanced skiers across the entire Tahoe region. Mt. Rose's instructors coach all over this terrain in their kids' and adult ski schools, all-mountain and race teams, terrain park and big mountain skills training. 
Discounts are deep here compared to other major resorts in the area. Regular tickets are usually cheaper than at other major resorts, and they have daily specials like two-for-one Tuesday lift tickets, half-price women's tickets on Thursdays, Friday afternoon discounts to start the weekend perfectly and locals' half-priced Sunday tickets for anyone with a local driver's license address.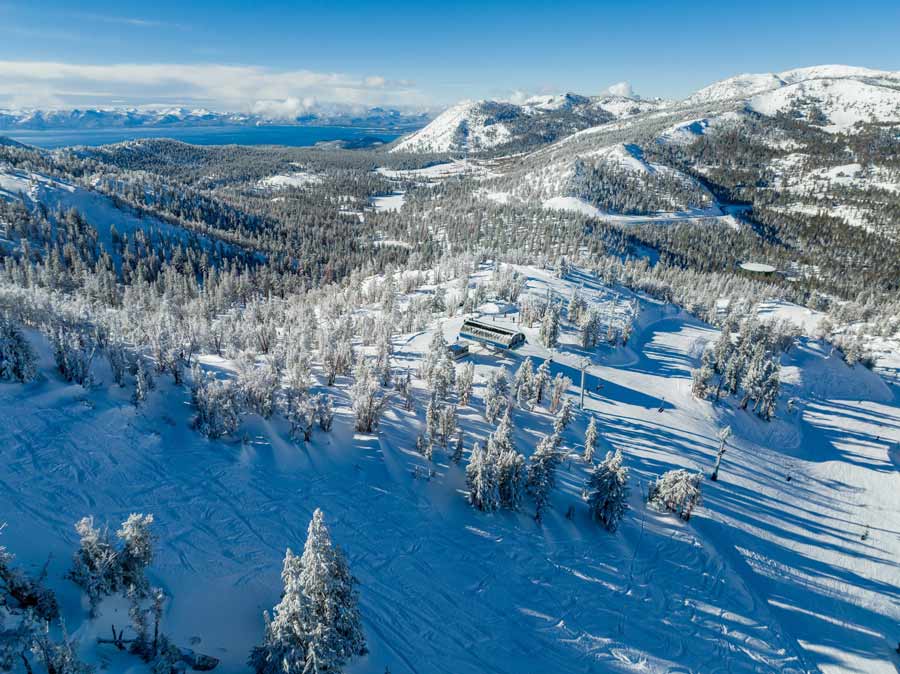 Photo: Mt. Rose's varied terrain is less than 25 miles from Reno. Photo courtesy Mt. Rose Facebook
Diamond Peak
Following Highway 431 just 10 miles farther ends at Diamond Peak in Lake Tahoe's Incline Village. Diamond Peak is known for having fewer crowds, terrain for everyone and incredible views. The closest ski mountain to Carson City provides a hidden-gem feel. It's a great place for fun, low-stress family experiences and also advanced terrain that remains wide open for whoever wants to explore it.
No resort in Tahoe has a better view than Diamond Peak's unobstructed position above all four of Tahoe's lakesides and huge mountain peaks. Southern and eastern views expose hundreds of miles of Nevada countryside and the Sierra Nevada. Lower mountain trails are great for beginners, and upper mountain steep zones and tree skiing can be incredible. All trails funnel down into the base area, so groups of skiers at different ability levels can still meet easily without fear of getting lost. Diamond Peak's mountain is also sheltered by surrounding hills and can operate when nearby resorts close for wind.
Some lift tickets are heavily discounted, like free lift tickets for winter birthdays and an "unbirthday ski day" granting free access for anyone whose birthday isn't during ski season. Interchangeable lift tickets let one parent ski flexibly while their partner hangs out with the children, and entertaining family-friendly events happen every year. Luggi Foeger Uphill Downhill is an annual ski tour then downhill race that encourages dressing up and celebrating springtime with live music and competitions. Also in the springtime are ski team social event fundraisers and the Downhill Dummy, when costumed mannequins are launched toward a big-air jump before going airborne and crashing. Alcohol and appetizer tastings are offered some days, and guided ski and snowshoe tours about winter wildlife within the resort happen outside of regular ski hours.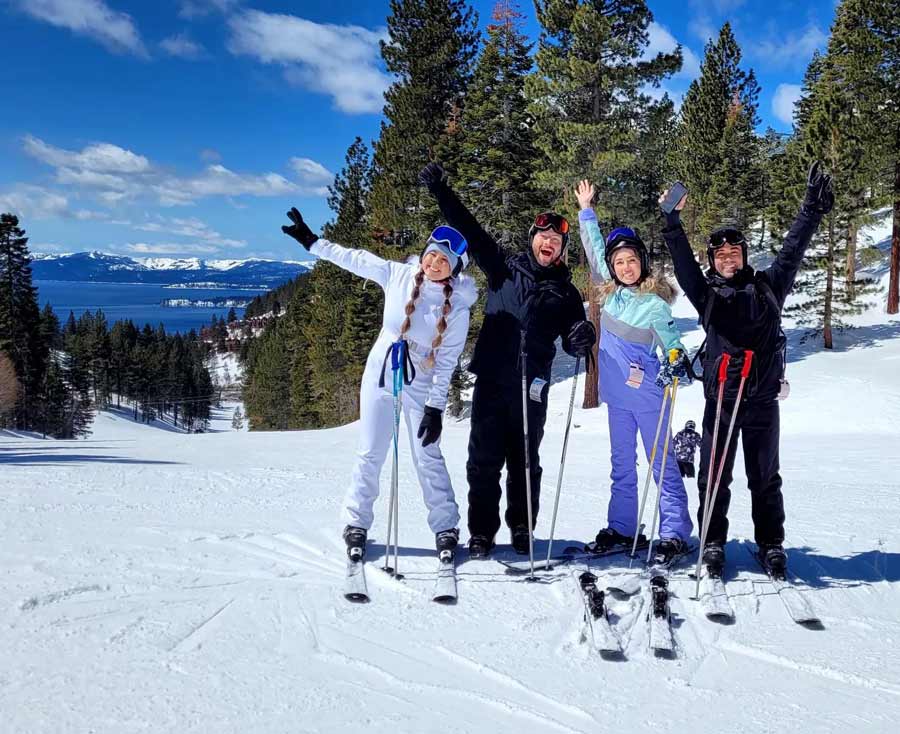 A bluebird day at at Diamond Peak. Photo courtesy of Diamond Peak Facebook.
Casual and diehard Reno skiers can rejoice in their closest ski opportunities typically from December through April. 
Look into these other nearby winter fun experiences in our Tahoe Winter Activities section.
Lead photo by Andri Klopfenstein on Unsplash