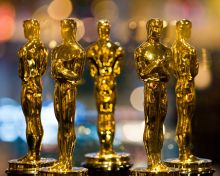 The big celebration of the silver screen has come and gone for yet another year. Yup, the Academy Awards just celebrated its 92nd iteration, if you can believe it. None of the contenders really caught my eye as having much local connection, but if I'm mistaken, I'm counting on you to let me know. Photo at left: The Academy, Facebook
But it's always fun to compile a few of Hollywood's efforts from the past that you may (or may not) remember as having a relationship with the Biggest Little City. To be honest about it, most of them feature the gaming industry. When filmmakers look for great scenery, they go to Tahoe. When they need a Western atmosphere, it's Virginia City or Carson Valley. Reno usually comes into play when the story line calls for a casino or nightclub setting.
That's the case with 1992's Sister Act, in which Whoopi Goldberg played a club singer who has to hide out from criminals by pretending to be a nun. The Cooler is set in Las Vegas, but this 2003 film with Alec Baldwin and William H. Macy about a loser who finally manages to hit a winning streak was actually filmed here in Reno.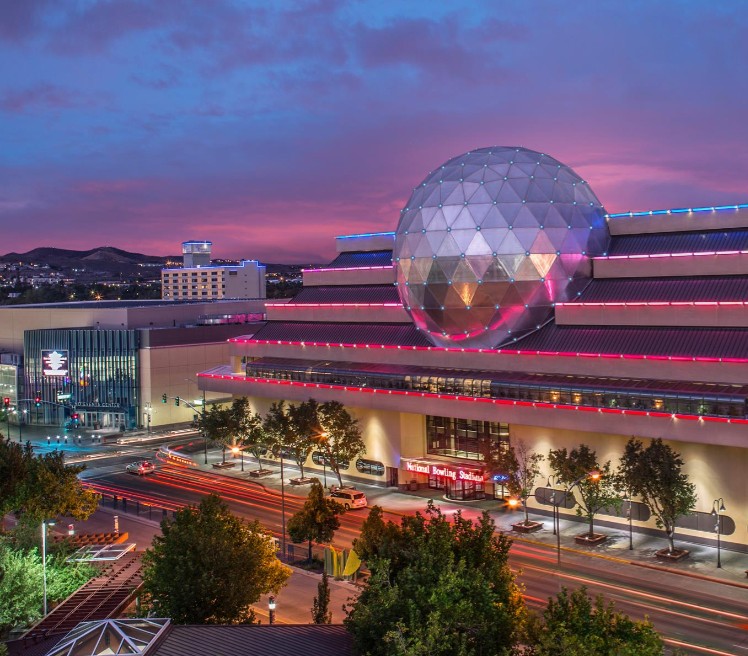 Pink Cadillac with Clint Eastwood and Bernadette Peters involved a lot of filming in Reno and in the surrounding communities. In fact, the 1989 movie had its world premiere right here at the Harrah's in Reno. And another downtown icon was featured in 1996's Kingpin, when Woody Harrelson and Randy Quaid come to town and compete at the National Bowling Stadium. Photo at right: National Bowling Stadium, Facebook. 
Even the Muppets have cinematically visited Reno. Their 2011 movie had a scene in which Fozzie Bear is at a low point in his career with a lounge act in a low-end downtown nightclub. The film kind of took a potshot at the city, but my family chose to take it more as good-natured ribbing than anything else.
There are other films that either showcase Reno or were filmed here, but it's practically against the law to make a list of local movies and not give a nod to The Misfits. The roster of talent associated with this 1961 film was jaw-dropping, and without going too much into the plot, one scene features Marilyn Monroe throwing her wedding ring off the Virginia Street Bridge into the Truckee River in the legendary tradition of the divorce capital of the country.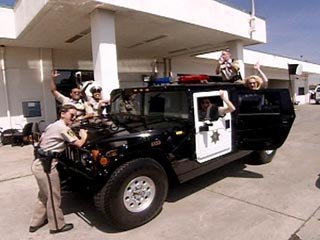 And, finally, let's talk about the elephant in the room, Reno 911!: Miami, the movie spin-off from the Comedy Central TV show, Reno 911! A while back, it seemed as if that's the only way the rest of the world knew about us. As my friend film critic Forrest Hartman (if I can indulge in a little name dropping) once noted, when he would call around the country doing research for his writing, people would say, "Oh yeah, Reno, like Reno 911!" Well, while some of the opening establishing shots of the show did feature some local imagery, the television show was actually filmed in California, and the movie was filmed in Miami and in SoCal. Photo at left: Reno 911! Facebook
There have been various rumors of a new Reno 911! movie for the past few years, but it now seems that it's more likely to find a new lease on life on the small, very small, screen. There are some solid reports that the new mobile platform video streaming service Quibli plans to revive the television show for what will be a seventh season of the comedy series.
So cheer up, Reno. We might not be in the Oscars this year, but it looks as if it won't be too long before we've got the 911! name recognition going for us again!