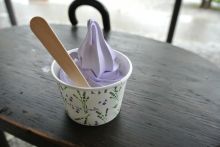 News came out last week that Dairy Queen is going to add a handful of franchise locations to the Reno/Carson area over the next few years. "Huh," I said to myself, "do they really think the market needs more DQ ice cream shops? I think we're fairly full up as it is.…" So you can imagine my surprise to learn that the only Dairy Queen still up and running in the Truckee Meadows is the one located in Sparks. It seems the location at the Meadowood Mall is shut down, and even the one that was in Northwest Reno closed up shop a couple of years ago. That'll teach me to go so long in between satisfying my cravings for a peanut-buster parfait. But not to worry, while we wait for the brass up at DQ Corporate to figure out just where they want to put the new franchise locations, there are still plenty of hometown ice cream shops in the area more than ready serve you up some of that cold, yummy goodness. Photo at left: Pixabay.
As noted, we do have one Dairy Queen still slinging the soft-serve sweets, and it's on Prater Way in Sparks. You may remember it as being a place where you got your ice cream at the walk-up window, but these days it's got a drive-through and a dining room and belongs to the category of what the DQ organization calls a Grill & Chill location (a full-service restaurant with both ice cream and food options), and this is also the sort of business model that any new Dairy Queen franchises in the area are likely to follow.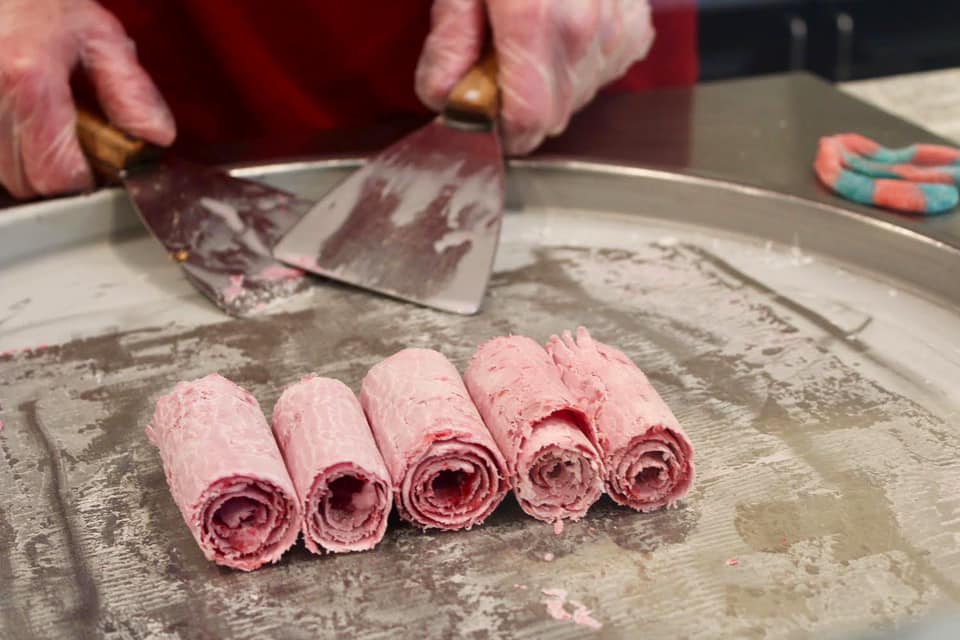 But if you're any sort of ice cream connoisseur, you've got to check out the offerings from Rolled Mountain Creamery. First off, the back story is incredible. While deployed overseas, a U.S. Marine experiences an ice-cream treat available from street vendors in Thailand. Back home, he introduces the dessert to the public and it becomes wildly popular. Teamed up with Dorinda's Chocolates, one of the most locally revered names in candies, Rolled Mountain Creamery has both dairy and non-dairy vegan ice cream rolls available in two locations (along with the Dorinda's Chocolate Shops), including on Riverside west of downtown and in South Reno at the South Creek shopping center. Photo at right: Facebook, Rolled Mountain Creamery.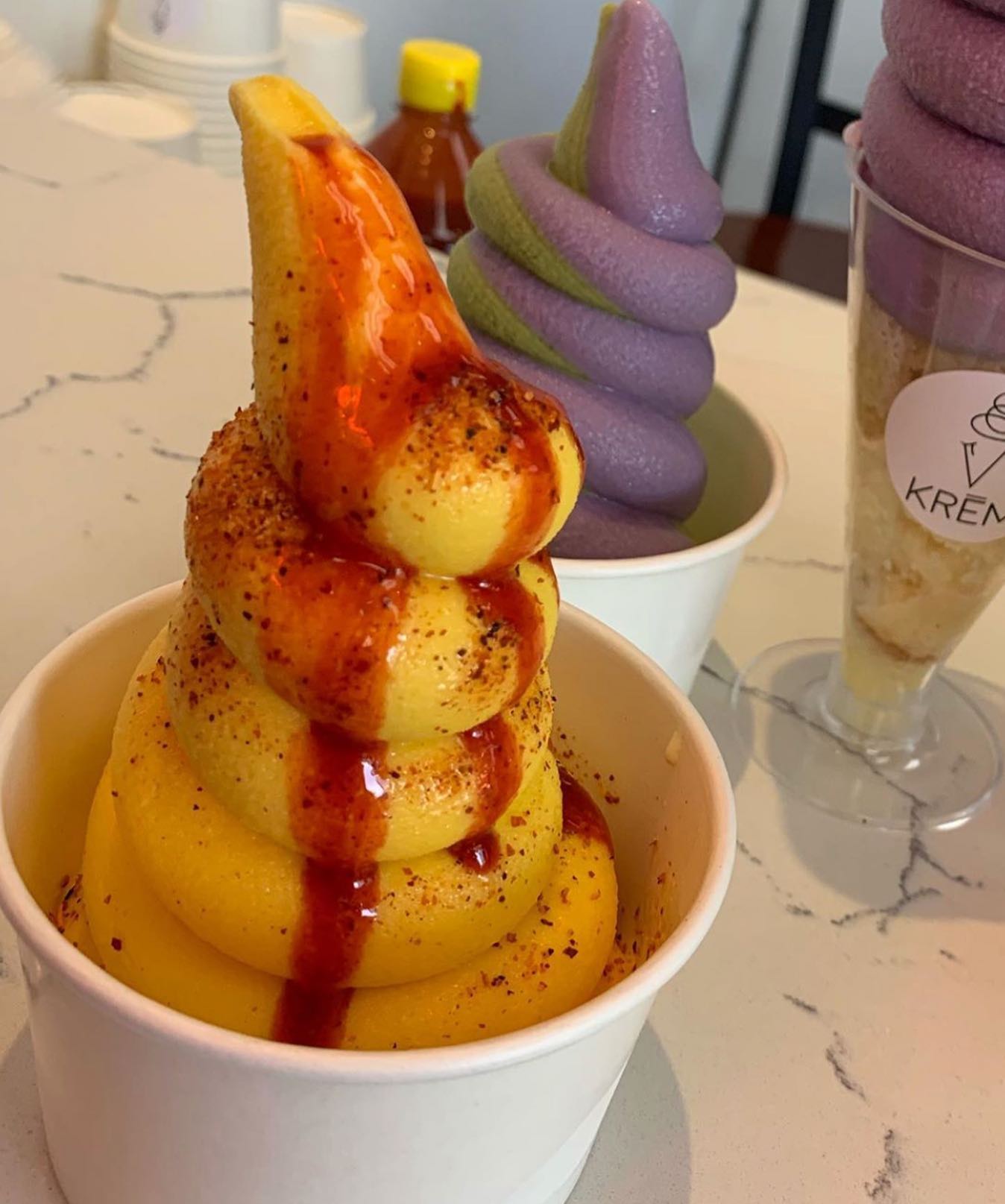 If you're a sucker for soft serve, like I am, it might be worth your while to check out KREM. They are on East Moana Lane, so they aren't hard to get to, but they also aren't directly on the beaten path. And they serve soft-serve ice cream on top of cake. (You can insert your own double-take and look of incredulity here.) Yup, you heard right. Soft-serve ice cream. On top of cake. And then there's a sauce like strawberry or ganache to – quite literally – top it all off. 'Nuff said. Photo at left: Facebook, KREM.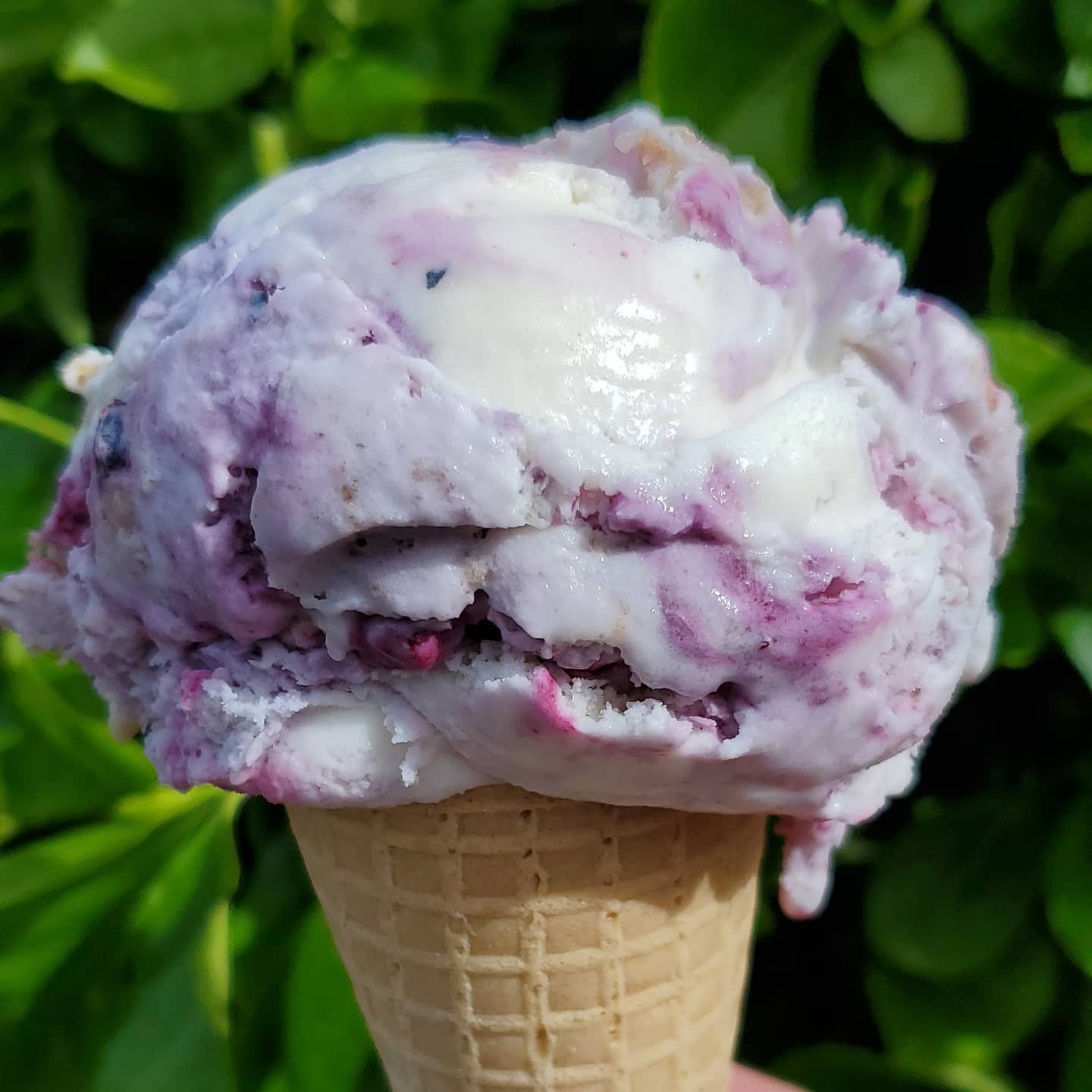 To continue the theme of Ice Cream: Elevated on today's frozen foodie tour of Reno, our last stop will be just a bit farther south to Lakeside Drive, the home of Bartley Ranch and Icecycle Creamery. For more than half a decade now, this hometown startup has been churning out (get it?) hand-made ice cream that's fresh and, as much as possible, built from locally sourced ingredients. But what takes this ice cream to a higher level is the gamut of flavors that are available, more than three dozen adventures for your taste buds, including such favorites as Maple Bacon, Salted Chocolate Lavender and Bleu Cheese (and believe it or not, Bleu Cheese isn't even the strangest flavor on the menu.)  Photo at right: Facebook, Icecycle Creamery.
And if you've been hankerin' for some Icecycle Creamery ice cream, but just can't tear yourself away from Reno's downtown area for the trek to Bartley Ranch ... well hold on to your hat, 'cause have I got some good news for you. They've just opened up a sister shop on California Avenue, about a block off of S. Virginia. It's called Black Rock Dessert (a play on words so perfect it makes the angels weep), and not only does it serve up the same outstanding ice cream, but the menu is also expanded to include decadent baked goods as well.
So get out there and get some ice cream while the weather is still good for it … it might be sunny right now, but the white stuff is coming soon ... parts of Montana got several inches of snow on Labor Day!