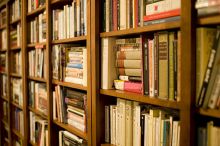 Especially in the summertime, I like to post about the fun stuff there is to do in the great out of doors. But with the particulates rating red-lining on the air quality index due to wildfire smoke, I thought this week might be a good time to just close the windows and hunker down inside with a good book. And what better subject matter than home sweet home? Here are a few books that have ties to the Biggest Little City, all the better to tide us over until we can welcome back some clear skies and fresh air. Photo at left: Wikimedia Commons, Stewart Butterfield.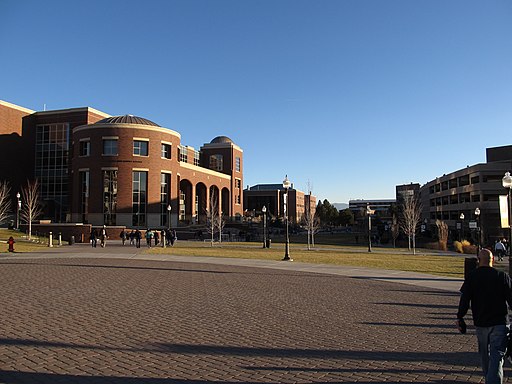 Being a college town, it's not surprising that a lot of our literary identity stems from UNR. Battleborn is a collection of short stories about the West in general, and Nevada in particular, by Claire Vaye Watkins, who graduated from the university in 2007. The book itself garnered quite a bit of praise, including being tagged as one of the best books of 2012 by several publications, including the Boston Globe and the San Francisco Chronicle. Watkins was also selected by the National Book Foundation to the list of Five Best Writers Under 35. Since then, she's gone on to receive a Guggenheim Award and publish a novel, and these days she teaches creative writing at Bennington College in Vermont. Photo at right: Wikimedia Commons, Ken Lund.
Speaking of the West in general and Nevada in particular, a few years further back saw the debut novel of Willy Vlautin. The Motel Life is about the life and times of a pair of brothers whose questionable lifestyles take them from Reno to escapades throughout the western states and back again. The book came out in 2006 and was made into a movie of the same name in 2013.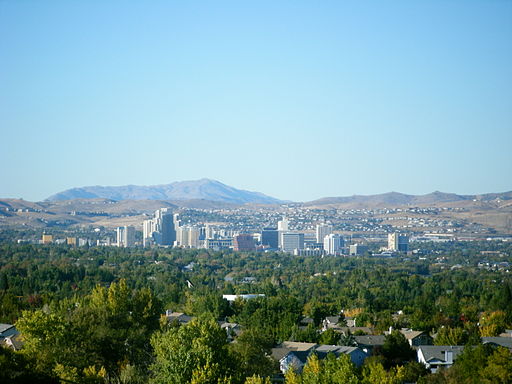 Of course, no roundup of Reno books is complete without a nod to The City of Trembling Leaves by Nevada Writers Hall of Famer Walter Van Tilburg Clark. (A UNR grad and the son of a university president, he also wrote the famous story, The Ox-Bow Incident.) This book is made up of the interweaving lives of local characters over the years, with the life of character Tim Hazard serving as a through-line to anchor the narrative. This classic came out in 1945, so don't be surprised if the city it portrays doesn't exactly match with your idea of modern-day Reno.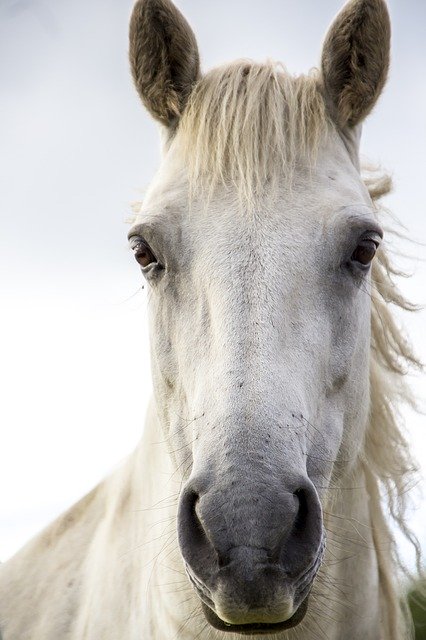 While we've got the Nevada Writers Hall of Fame on the radar, let's also acknowledge Terri Farley and her Phantom Stallion book series. The books are written for younger readers and are wildly successful. She published the first one in 2002, and the series has since grown to some 24 books and sold more than a million copies. If the Farley name sounds familiar and it's NOT because you're a Phantom Stallion fan, you may be thinking of her husband. Cory Farley is a longtime Reno-area journalist. I knew him over at the Reno Gazette-Journal and although he's a freelancer these days, his work still shows up in the RGJ now and then. Photo at right: Pixabay, Zoe Sartain.
That was going to be my segue into Reno books written and published by journalists and newspaper folk here in the Truckee Meadows, but I'm just about out of space for this post. So you go and spend the next week reading these books (I'll give you a pass if you don't make it through the entire 24 books in Farley's series), and next week I'll load you up with a few more from Northern Nevada's Fourth Estate.