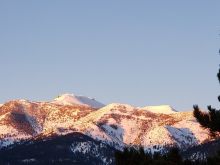 Sometimes the best thing I can offer up for your reading pleasure is some simple, quirky and interesting trivia. Nothing too heavy, nothing that takes too much concentration. So without further ado, may I present … 5 Fun Facts about Reno, the Truckee Meadows and Northern Nevada. Photo at left: Pixabay, Sir Traffic. 
Fun Fact #1. You might have noticed the new Sonic drive-in restaurant that opened in South Reno back in September, but did you know it's just the latest addition in a local family's fast-food dynasty? This new restaurant, located on S. Virginia Street, makes six Sonic locations in the area for the Cains. They opened their first one back in 1999 in Carson City and in the decades since then, have weathered all the trials and tribulations of small business to grow into a Northern Nevada entity of some half-dozen locations. The organization is currently being run by 26-year-old Taylor Cain, who stepped up to lead the biz after her parents both passed away, and her younger brothers are also involved.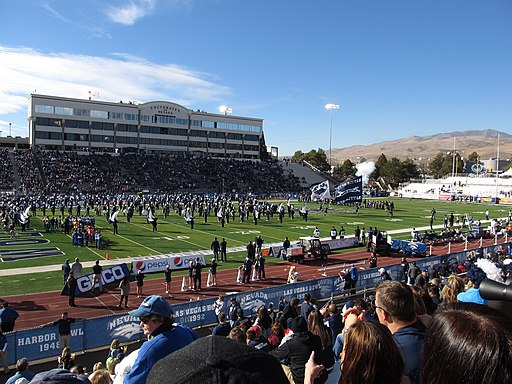 Fun Fact #2. On a different timeline, we might've had to make a road trip east on I-80 in order to cheer the Pack on to victory. The University of Nevada, Reno, began its existence as the State University of Nevada in October of 1874 over in Elko. The name changed to Nevada State University in 1881, and that's what it was known as when it moved locations here to Reno in 1885. In 1906, it became the University of Nevada, and then we had to add the tag to make it University of Nevada, Reno, once the University of Nevada, Las Vegas, came into its own in 1969. From 1965 to 1969, UNLV was just the southern campus of the University of Nevada. Photo at right: Wikimedia Commons, Ken Lund.
Fun Fact #3. There's a new top dog taking over at the Reno-Sparks Convention & Visitors Authority. As of this week, Charles Harris is the new CEO of the RSCVA. He comes into the role from a stint as the chief marketing officer for Visit Anaheim. He's also got a background as an outdoors and landscape photographer ... maybe we'll get to see some of his stuff at the next Artown, hmmm?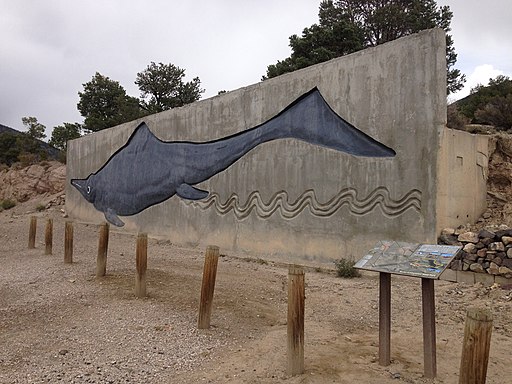 Fun Fact #4. There's something fishy going on out in the Nevada desert east of the Truckee Meadows. Literally. They are building a salmon farm out in the desolation of Pershing County. Construction is set to begin next year on what is anticipated to be the world's biggest facility of this sort, and they expect to see the first crop of salmon in 2024. Of course, Nevada's interior was home to some fantastic finny fellows long before this. Case in point is my absolute favorite place in the entire state, the Berlin Ichthyosaur State Park in northwest Nye County, with "North America's most abundant concentration of the largest-known ichthyosaur fossils." So the new salmon farm is just the latest in a 225 million-year tradition.
Fun Fact #5. The Biggest Little City is the state's third-biggest city. As of the last census in 2010, Reno clocks in with a population of about 225,000, putting it behind Henderson at about 275,000 and Las Vegas at about 584,000. Sin City's number ranks it as America's 28th biggest city (by population). Coming in close on our heels is North Las Vegas at about 217,000, and then our sister city Sparks shows at number five with about 90,000. No doubt about it, folks, the Silver State is bottom-heavy. And it'll be interesting to see how the numbers shift once the current census numbers are finally crunched. 
So now you know more than you did 15 minutes ago. (And if you didn't learn anything new, then I definitely tip my trivia-nerd cap to you!) Head back out there with renewed vigor and hang in there … a new year is on its way.