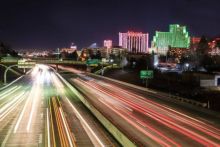 Nevada has entered into Phase 1 of the Roadmap to Recovery, a set of protocols for the reopening of the state in the wake of the COVID-19 pandemic. On May 7, Governor Sisolak announced that the process would begin on May 9. For individuals, this means that masks are still strongly encouraged while in public, and state residents are encouraged to stay home as much as possible and to limit trips outside their homes, limiting non-essential travel. Social distancing of at least six feet is required when in public, and gatherings are limited to 10 or fewer people. For businesses, it means that those who meet the requirements will be able to work toward serving customers again, while others whose operations require more interpersonal contact will still need to wait until later stages of the recovery. Different activities that we would normally be enjoying at this time of year are being phased in as appropriate based upon how they can be safely implemented with the health of residents and future visitors in mind. Photo at left: Facebook, City of Reno.
Casinos
Of course, one of the most historically high-profile aspects of the Silver State is our gaming industry. Casinos, however, are not included in Phase 1 of Nevada's reopening. The Road to Recovery document states, "The Gaming Control Board will promulgate guidance for a phased and incremental resumption of gaming operations." This guidance includes stipulations that all surfaces will have to be sanitized and employees trained on how to help prevent the spread of infectious disease. Casinos will have to adjust to new social distancing requirements, perhaps by reducing the number of chairs at the gaming machines and limiting occupancy in the sites to 50 percent of previously allowed numbers. The guidelines also suggest limiting table games numbers to three people at a blackjack table, four people at a roulette or poker table and six people at a craps table.
Accommodations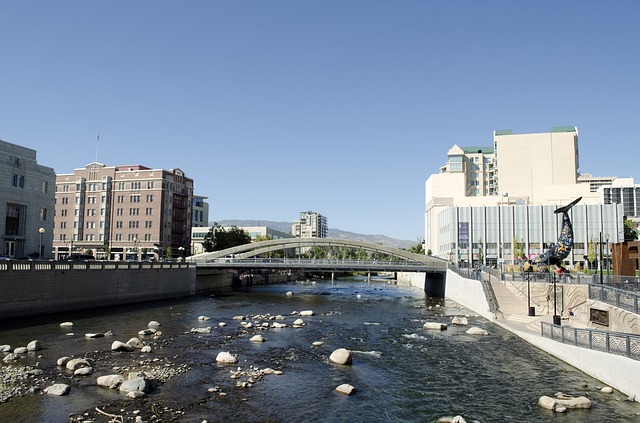 Lodging in Nevada is a mixed bag at the moment. Many of the hotel rooms in the state are part of casino resort properties, and casinos won't be reopening in Phase 1. Other accommodations, such as non-gaming hotel and motel rooms and bed and breakfasts, are still a function of the tourism-based economy of the state, and despite the movement toward many businesses opening their doors again, the directives from officials are for people to remain at home as much as possible. For the time being, if you absolutely must find a place to stay your best bet is to contact a property directly to check on availability. Many non-gaming properties are currently booking rooms, and many of the casino hotels are accepting reservations for stays beginning May 22. Photo at right: Pixabay.
Restaurants
Although restaurants are strongly encouraged to continue with the adjusted operations under which they have been serving their customers recently, namely through curbside pickup and delivery options, restaurants will be able to offer dine-in service given they follow a certain set of guidelines. These include enforcing social-distancing requirements, restricting occupancy to no more than 50% and having tables spaced at least six feet apart. People waiting to be seated will have to do so outside and follow social-distancing protocols. Employees will have to wear masks, and patrons are encouraged to do so, and self-service stations are not allowed.

Shopping
Some retail businesses, such as grocery stores and pharmacies, were defined as essential and have continued operations throughout the health crisis. Most other retail shops will be able to come back to business under Phase 1 of the reopening and are expected to abide by the state's guidelines as communicated in the Roadmap to Recovery. These include face coverings or masks for all employees who interact with the public as well as encouraging customers to wear them also. Delivery or curbside pick-up is encouraged when possible, and the stores, shops and showrooms are limited to a 50% occupancy. Open-air malls such as the Summit in South Reno or the Outlets at Legends in Sparks can begin operations again, but indoor malls such as Reno's Meadowood Mall remain closed, although the shops and restaurants in these locations can conduct business through delivery and curbside pick-up if they choose. Photo at left: Pixabay.  
Recreation 
We're more fortunate than many who live in more urban areas in that we enjoy plenty of wide-open outdoor space. All of the Washoe County parks, trails and open spaces are open through the COVID-19 situation as long as people maintain a social distance of six feet and keep the number of people in a group limited to 10. Similarly in Carson City, the trails have remained open and available. Additionally, a number of other facilities have reopened, with restrictions, such as the disc golf course, outdoor tennis and pickleball courts, and archery and gun ranges. It's much the same situation in Carson Valley, with tennis and pickleball courts open, as well as the parks themselves, but with most of the other sites and facilities remaining closed through Phase 1. The Topaz Lake Park and boat ramp are open for day use, but overnight camping at the Topaz Lake Campground is currently prohibited. Certain recreational activities and businesses are specifically called out as remaining closed through Phase 1, including gyms and fitness studios, community rec centers, public pools, sporting event venues, racetracks, bowling centers, skiing facilities, miniature golf and arcades. 
Golf
The Nevada golf courses did shut down under direction from the state, but with certain modified operations and restrictions, most were able to open back up in early May. Check with the course management for specific rules, but you can pretty much consider the links to be open from the Truckee Meadows clear down south to the Divine Nine. Photo at right: Pixabay.
Parks
All of the local area Nevada State Parks are open for day-use only. The visitor centers, offices, campgrounds and similar facilities are closed. As with all other public behavior at this time, the state encourages people to minimize travel and enjoy parks that are near their homes, to maintain social distance and to limit your group size to fewer than 10 people.


Attractions
During Phase 1, the rule of thumb for attractions is if it's indoors, it's closed. If it's outdoors, it's probably open, with restrictions. The Fleischmann Planetarium in Reno? Closed. Carson Valley's Dangberg Home Ranch Historic Park? The grounds are open for birding, walking, flying kites and such, while the guided tours and buildings are closed with an anticipated reopening in July. The Nevada State Museum in the capital city? Closed. The Reno Riverwalk? It's open. The Nevada Museum of Art? That's closed. Mormon Station State Park out in Genoa? The museum is closed but the site is open and the flowers are blooming. And up north, the Animal Ark Wildlife Sanctuary is open Tuesday through Sunday with COVID-19 protocols in place, such as no scheduled feedings, one-way traffic in the refuge and the gift shop is closed. You get the picture. Photo at left: Facebook, Mormon Station State Historic Park. 
Events and Entertainment
Again, here in Nevada, much of our entertainment falls under the umbrella provided by the gaming industry. With the casinos and bars remaining closed, much of the entertainment or the events that might be taking place right now are on hold. Under Phase 1, just about the only sort of public-entertainment businesses that are allowed to ramp back up are drive-in movie theaters – specifically mentioned in the state's announcement – and sure enough, the El Rancho Drive-In in Sparks is on the job, screening films for your viewing pleasure. Other entertainment venues usually involve gathering more than 10 people together and as such, won't be opening back up right now. This specifically includes theaters and cinemas.
Other businesses that are specifically noted as remaining closed through the first stage of reopening include nightclubs, bars, pubs, adult entertainment establishments, spas and tattoo and piercing shops. In contrast to reopening guidelines of some other states, however, Nevada has made a point of including nail and hair salons and barbershops in the list of businesses that can reopen in Phase 1.