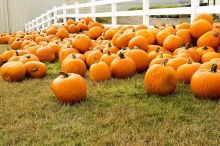 I'm one of those guys who thinks that the marketplace pushes holidays and events on us too early. I don't like to see Halloween costumes go on sale until at least October 1, and I cringe when New Year's decorations hit the shelves before we've even finished eating our Thanksgiving turkey. That being said, if there was ever a year that I wouldn't mind pushing out the door ("Here's your hat, what's your hurry," as my Grandma used to say. Or maybe it was, "Don't let the door hit you in the rear on your way out." Anyway, she used to say something about someone leaving…), it's good ole 2020. So even though we just turned the corner into autumn and we're still shaking off the dust of summer, I thought we might take a look at some of the area farms where we can stock up on some nice seasonal décor, have some harvest-season fun and keep on trucking toward 2021. Photo at left: Pixabay.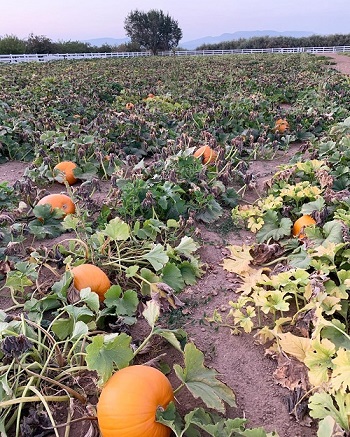 And one of the very best places for this kind of thing is Andelin Family Farm out in the Spanish Springs area. Their fall season begins September 26, and they have jam-packed the activities for us. I mean, we're talking fun for even the little kids, like a corn maze, hayrides, farm animals and tons more, including a you-pick pumpkin patch. For those who want to get a little bit more of a spooky vibe going on, check out the zombie paintball and the haunted cornfield. Take a look at all of the offerings on their website and plan to go earlier rather than later – activities like the you-pick sunflowers are only available while supplies last, and then it's a matter of waiting a whole year for your next opportunity. Photo at right: Facebook, Andelin Family Farm.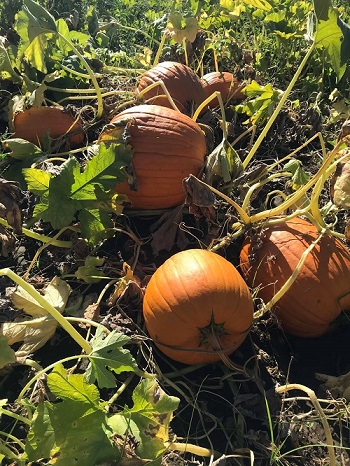 September 26 is also the fall kickoff for Ferrari Farms over on Mill Street, just past the airport, and they are starting the season with a screening of the movie Beetlejuice (one of our family's favorites!) at 8:30 p.m. This farm also offers a corn maze, animals and hayrides along with a pumpkin patch boasting more than 40 different types of seasonal pumpkins, gourds and the like. Fire pits and movie nights make this a fun evening destination as well. More information is available on their website. Photo at left: Facebook, Ferrari Farms.
While the Andeliin Family Farm and the Ferrari Farms have become family traditions here in the area, there is a new kid on the block (that block being the intersection of Plumb and Kietzke), and the name pretty much tells you what you need to know about it…say hello to Sinister Farms! This is a brand new Halloween attraction and they plan to offer a giant zombie maze, a blow-up corn maze, a haunted house bounce house and more. I'm particularly interested in what they are billing as a "zombie-hunting archery game." Sinister Farms opens for the season on October 2 and is slated to bring the thrills and chills to the Biggest Little City on Fridays, Saturdays and Sundays through November 1. You can stay up to date on their shenanigans at their Facebook page.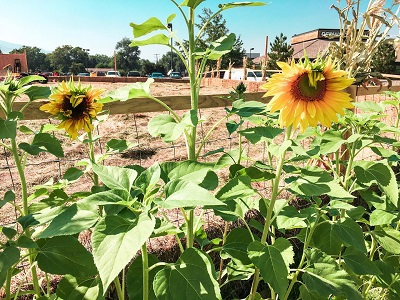 And if my talking about all of these pumpkin-patch farms has you thinking to yourself, "Gosh, that sounds like a fun life!" well friend, have I got some news for you. Silver Valley Farm is apparently up for sale. It's off Pyramid Highway, about halfway between Reno and Pyramid Lake, and it's all got all the fixings for a rootin', tootin', full-fledged harvest-time fall-festival family fun kind of a place on about 40 acres of land. Photo at right: Facebook, Sinister Farms.
No matter how, when or if you plan on getting out and about for some fall fun, I hope you manage to stay safe and healthy as we move into the next season.