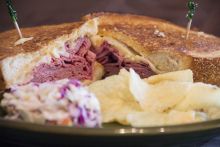 Anybody hungry? The Truckee Meadows has some great comfort-food deli-style eateries. Photo at left: Pixabay.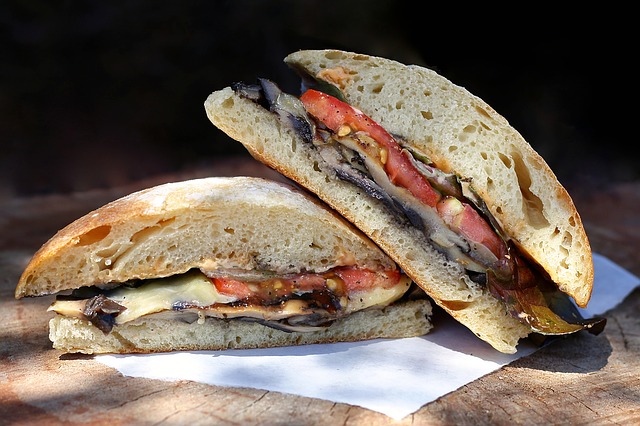 One of them is just down the street, past the Sundance Bookstore and a couple blocks west on California. The Rubicon Deli is one of a trio of sibling shops (the other two are located out in San Diego) and offers up a nice selection of sandwiches and salads. They are pretty big on catering, too. Photo at right: Pixabay, Aline Ponce.
Another deli that's just a stone's throw from the old Newman's is Michael's Deli & Catering on S. Virginia. If the Rubicon represents the sub-genre of California sandwich shops for lunch and dinner, then Michael's steps up to the plate to bring us the full-service New York-style deli for breakfast and lunch with soups, salads, sandwiches, wraps and such, along with daily specials to highlight different offerings each day.
The Full Belly Deli has its roots in Truckee, but two locations in Reno; one in Midtown and one on Mill Street. And if the name sounds even more familiar that it might otherwise, it could be due to being featured on the Food Network television show Drive-Ins, Diners and Dives. Stop in and try the biscuits & gravy burrito, a dish that scared even the great Guy Fieri!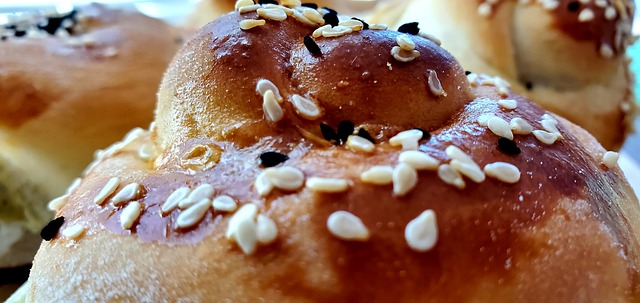 Although there are places in the downtown area to fill the void left by Newman's, Canter's Delicatessen isn't one of them, at least not for right now. Located downtown on THE ROW (a shopping/dining venue shared by the Silver Legacy, Circus Circus and the Eldorado), this deli and a number of other Silver Legacy eating spots are still temporarily closed as a result of the pandemic. It's kind of a shame because the parent company, Caesar's, just spent upwards of $100 million in 2019 for a huge renovation of THE ROW area, and now people still can't enjoy it to its full potential. But Caesars isn't letting the slowdown get the best of them; they've got another renovation going on right now at the Silver Legacy, pumping nearly $50 million into remodeling more than a thousand of the hotel rooms, a project that is scheduled to be completed early this summer. Here's fingers crossed that Canter's will reopen again by that time as well. Photo at left: Pixabay, Huseyin Kahraman.
Speaking of delicatessens located in casinos, there's also the Manhattan Deli located inside the Atlantis. Despite the fact that it tries a little too hard to be all things New York under one roof, this is the place to go for some real authentic food. And it's not just me saying it; this place was named the Best Jewish Deli in Nevada by the Jewish food publication, The Nosher. My recommendations here include the matzah ball soup, the bagel and lox and the cheesecake.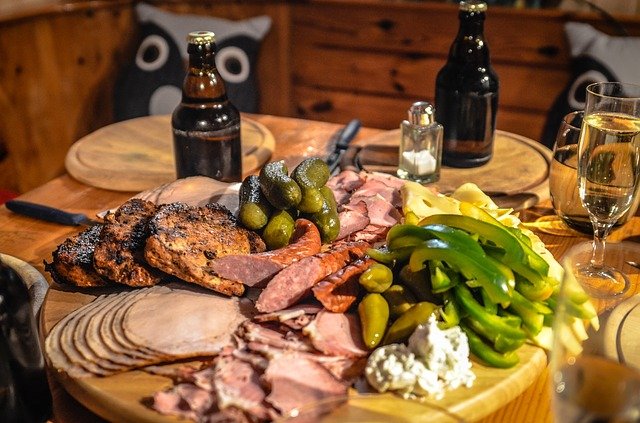 Another take on the taste of home-kind of deli is Paisan's Old World Deli & Catering. They are located over in the industrial park area of Longley, so it's nice for people who work in that area to be able to pop in for lunch. (Yep, I speak from experience about working over is this area too! My fave? Order the grilled garlic tri-tip steak sandwich, bring it back to the office and make the co-workers jealous.) But they also have a food truck to deliver to other business areas, AND the menu includes a section of authentic Mexican food, so they are covering a lot of bases. Photo at right: Pixabay, Daniel Friesenecker.
Not too far away on S. Virginia is the Urban Deli, with a nice build-your-own sandwich option, but what I think is even cooler is the sandwich menu where everything is named after local places, like the Kietzke (roast beef) or the McCarran (ham and pastrami) or the Pyramid (tuna). The theme extends into the salad menu, with the Old Southwest Cobb and the Midtown Chicken Caesar.
And a bit farther south, we have Yosh's Unique Deli in the Southcreek Retail Center on Foothill Road. The shopping center is fairly new, but the business has a storied history that begins back in 1973 and is currently on a third generation of owner-operators. The in-house smoked and roasted meats for their signature sandwiches make Yosh's a must-stop spot for those of us who identify on the carnivore end of the food spectrum.
Hmmm. Did I really just go an entire blog post without making a single pun? Well, I'll correct that by encouraging you to go out and eat at one of these places and enjoy their deli-cious food.