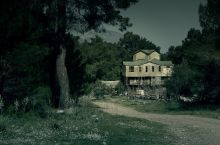 Ghost stories are all the rage at this time of year, but compared to the rest of the state, Reno is almost a barren wasteland when it comes to haunted houses. Carson City has more ghosts than you can shake a stick at, and when it comes to Virginia City, well you can just forget about it, there are more spirits roaming those streets than there are living people. Still, a rootin', tootin' Western city like Reno doesn't make it through all these years without racking up at least one or two paranormal incidents, so let's take a look. Photo at left: Pixabay, Okan Caliskan.
One of the locations that pops up most often in local ghost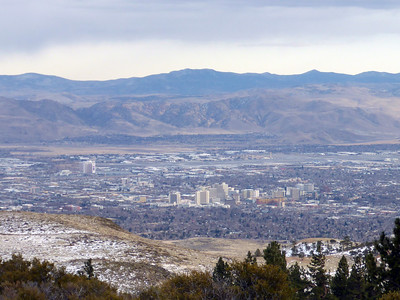 story lore is Robb Canyon up from Northwest Reno, and it is one of the more believable sites. So often, stories of hauntings are that the spirit of whatever local famous person is still hanging around the place they used to live, but in this case, the tale has its origin in the fact that four bodies were discovered here back in the 1970s. The murders are still apparently unsolved still today, and over the years some serious ghost hunters have explored the area and haven't ruled out the possibility of it being a paranormal hot spot. Photo at right: Flickr, Mitch Barrie.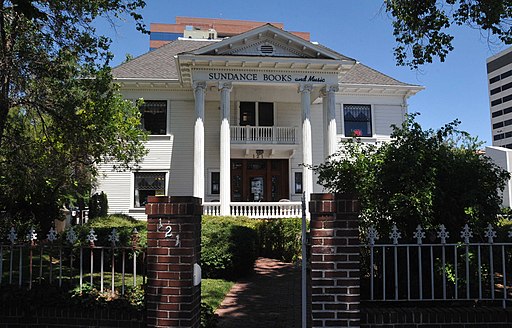 For more classic hauntings, let's head back toward the downtown area and look for some old-timey historic houses. Yup, there's the Levy Mansion, right on cue, the home of William Levy, a local entrepreneur who made it big back in the day. It was built in 1906, has a lot of history and eventually was repurposed to uses such as offices and retail space. These days, its halls are haunted by shoppers looking for a good read, given that it's the home of Sundance Books and Music. But a while back, it was the home to a day spa and the owners felt so strongly that there was an otherworldly presence in the building that they brought a investigators in to check things out. Some of the reported manifestations include children in the attic and one or two other spirits connected to the house. Photo at left: Wikimedia Commons, Jerrye and Roy Klotz.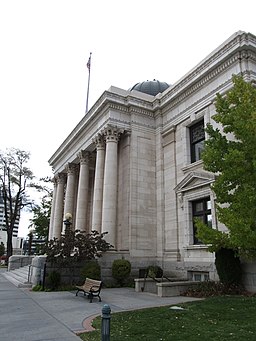 If you have even the slightest inclination toward architectural history around here, you've probably heard of Frederic DeLongchamps. He designed the Riverside Hotel, the downtown post office and the Washoe County Courthouse, and it's the courthouse that is also said to be haunted (even though the Riverside fits the bill a whole lot better … I mean, that building has some serious Stephen King-Overlook Hotel-The Shining kind of vibes). To its credit, this ghost story doesn't claim that the ghost of DeLongchamps wanders the courthouse halls. Instead, the building just seems to be a location where some apparitions have been sighted and some cold spots have been experienced, without attribution to any specific person from the past. The explanation seems to be that since Reno was the place where so many divorces took place back in the day, some of those who had their hearts broken in the proceedings still mope around the place, even after passing away. Yeah, this one is kind of a stretch for a lot of different reasons, not the least of which being that it was the person seeking the divorce who was establishing their residence here for a Reno divorce (and, not unheard of, marrying someone else later that same day). Photo at right: Wikimedia Commons, Ken Lund.
There are a few more places in the Truckee Meadows where people have reported ghostly sightings over the years, particularly up at the university. But this list should be a good primer for any aspiring ghostbusters out there. And, seriously, if anyone ever does come across a scary paranormal entity over at the Riverside Hotel, let us know about it. I am so not kidding about that place!