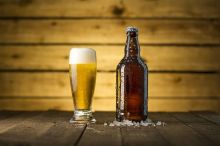 A while back, my friend and colleague, Bryan Akerly, posted in the blog space to take us on a tour of some of the hot local breweries that he considered to be a part of the the Reno Renaissance of the past several years. To my mind, beer is a nice way to celebrate the good in life, to help keep one's spirits up and to keep the pandemic blues at bay. So I thought I'd take a look back at the local breweries that Bryan highlighted, give you an idea of what they are up to right now and maybe pipe up with my own particular brewery pick. Photo at left: Pixabay, Simon Delacre.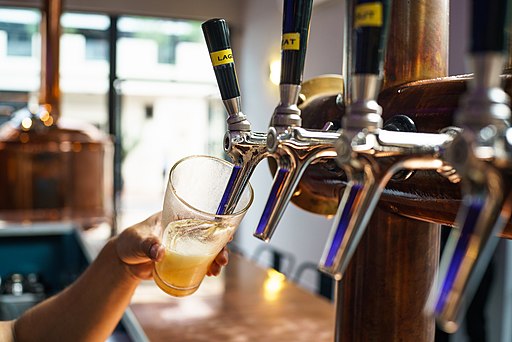 First up is Pigeon Head Brewery, the self-described First Lager Brewery in Reno, with its modern tavern vibe with cinderblock, tile and dark wood ambiance. While the taproom is currently temporarily closed for public seating, curbside pick-up orders are available Wednesday through Sunday. And don't miss the discounts on to-go beer on Wednesday and Sunday. Photo at right: Wikimedia Commons, Connor Ki.
Since the last time we checked in on Lead Dog Brewing, this up-and-comer has expanded, adding a new taproom and production facility (18,000 square feet worth of new space!) in Sparks to join the original space on East Fourth Street in Reno. Under the current restrictions, both taprooms are closed, but you can still enjoy their product via curbside pick-up on East Glendale Avenue in Sparks.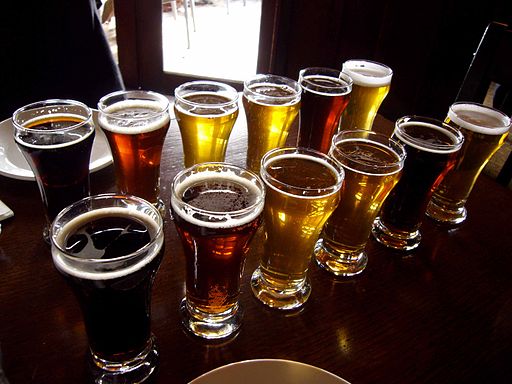 Under the Rose Brewing was one of the spots we've highlighted in the past, but after a good run of five years of service, they shut their doors for good – both locations – in November of 2018. Photo at left: Wikimedia Commons, Paul Joseph.
IMBIB Custom Brews, however, is still in business, and if you like German lagers, Belgian beers and barrel-aged beer, business is good. Visiting IMBIB, either the taproom and on-site facilities, for a drink is a diversion that is just not likely to happen in the immediate future, but you can order online for drive-through pick-up at the Reno brewery or for to-go beer at the taproom in Sparks.

Those were the local breweries that Bryan walked us through before, and I wanted to toss Great Basin Brewing Co. in here as well. And let me tell you why. I'm a nerd of the highest order. You've never seen a nerd who's as nerdy as me. For example, here's what I did for fun last fall—I presented a paper at the New England Popular Culture Association annual convention titled, "Putting the 'I' in 'Sci-Fi': First Person Point of View in Speculative Fiction Novels, 1953-2019." I'm bonafide and certified. And I dabble in craft beer. I'm not an expert, but an enthusiastic layman who enjoys a good IPA. So as far as I'm concerned, when a brewery puts out a flagship IPA devoted to the mighty ichthyosaur – the marine reptile that ruled the seas covering this area from the Triassic to early in the Late Cretaceous and has been designated as Nevada's state fossil – you can count me in. The fact that they market it as ICKY is just frosting on the beer cake. (And a side story about how we're still just a small town at heart. I was at the checkout counter at the grocery store one day with a six-pack of ICKY and the fellow next in line struck up a conversation with me. Turns out, it was Tom Young, the founder, owner and brewmaster over at Great Basin.) Photo at right: Wikimedia Commons, Daderot.
As you can see, I'm much more long-winded than Bryan Ackerly. Anyway, if you, too, want to enjoy a beer that is proud to be called icky, Great Basin's Taps & Tanks on S. Rock Boulevard is closed for the duration, but both the Reno and Sparks locations are open for dine-in and curbside delivery.
Yes, there's a lot more to be said on the subject of local breweries, I know. If we left your favorite one out of this roundup, let us know about it. But more importantly, if we left your favorite one out of this roundup, give 'em a call, place an order and go pick up a nice local brew to drink at home, so that when we come out the other side of the pandemic, they are still around for us to go and enjoy a beer in their taproom.